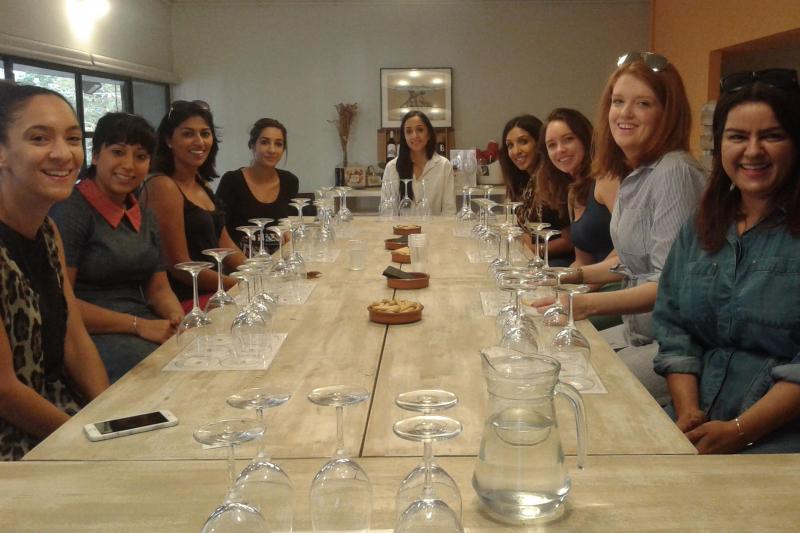 Local wine tasting
Taste and learn about different Spanish quality wines in the center of Barcelona. Your casual and fun wine tasting takes place at a unique wine shop.

Highlights:
- Enjoy a wine tasting in Barcelona
- Learn about local wines
- Taste four different Spanish wines
- Nibble on snacks
- Visit a unique wine shop

Wine Tasting in Barcelona
Your wine tasting will take place in a unique wine shop, a place with more than 500 different wine references and more than 40 wines by the glass to choose from.

To complete your experience, you will enjoy a tasting of our delicious Spanish cured meats together with your wine.
After the tasting, you are more than welcome to stay on your own in the wine bar to continue tasting the wines on your own or taste some local dishes.
How do I get my tickets?
Shortly after your booking is complete your e-ticket will be sent directly to your email, just print it out and bring it on your tour.
Where does the tour start?
The tour starts at the 'Tours, Tapas & Friends' gastronomic center. The exact address will be on your e-ticket. Please be there 15 minutes before the tour starts.
Where does the tour end?
The tour ends back at the 'Tours, Tapas & Friends' gastronomic center.

How long does the tour last?
The tour lasts approx. 1½ hours.
What language is the tour in?
The tour is operated in English.
Are there children's tickets available?
No, unfortunately, we do not offer children's tickets for this tour. Children under age 3 are free, however, no food or drinks will be provided. Booking is required.

Refundable tickets Refundable tickets
Refundable up to 48 hours before performance date. A cancellation fee of up to 20% pr. ticket may apply
Duration: 1 hours 30 minutes
Directions
Local wine tasting
Address
Carrer del Pintor Fortuny 12 Barcelona
English helpdesk

020 3870 3444
Need help with your booking? We will gladly answer your questions.