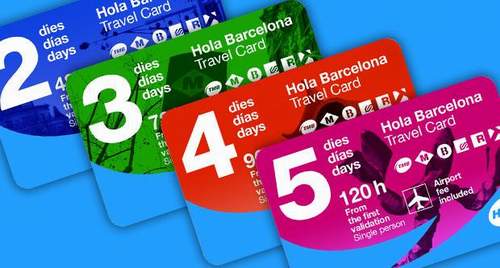 Hola Barcelona Travel Card
A Hola Barcelona Travel Card give you free, unlimited access to public transportation: Barcelona Metro and City Buses run by TMB, FGC, Tramway, Barcelona Airport Train and Renfe Suburban Trains in zone 1. Choose between 48, 96 or 120 hour validity.
Change date free of charge Change date free of charge
You can now change your booked date free of charge! Simply use the form under Contact Us or send us an email to let us know the new date no later than 5 days before your booked date
What's included?
- Transportation with metro and buses operated by Transports Metropolitans de Barcelona (TMB)
- Transportation with trains operated by Generalitat city network
- Transportation with tram and Renfe suburban trains (pass to connect with the Barcelona airport is included)
English helpdesk

020 3870 3444
Need help with your booking? We will gladly answer your questions.